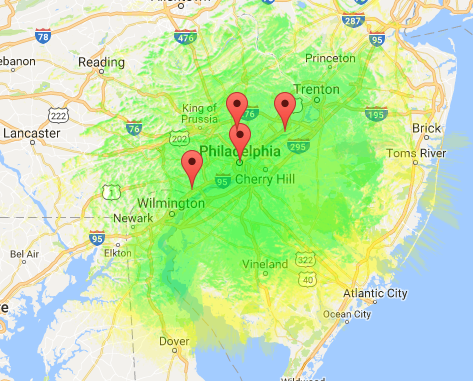 If you are a real estate agent wanting a Delaware Valley real estate business domain name, we have them for you. In fact, we have blogged in the past about New Jersey and Philadelphia real estate domain names in the past. Above all, we now want to make sure you have full access to our entire Delaware Valley real estate business domains in one location. With that being said, you can find them below.
In fact, we have two options below from our parked domain services to choose from. Just like MLS listings for houses, we wanted to make sure we have the best reach for our realty domain names, which is why we have two options available. Rest assured, that these are our domain names and if you wanted to make an offer, you will deal directly with us.
Lastly, if you hand register a domain name you will typically pay $8 or $11. However, the domain names below are established and will help with your local SEO, this is why you will pay more. For the simple reason you price a house at a certain price, we do the same for local real estate domain names. In fact, potential customers are searching locally for realty companies to deal with, not you can show up high on those search pages and communicate with those potential online customers. Best of all, you won't have to pay per click for those searching for you.
Delaware Valley Real Estate Domain Names on Dan.com