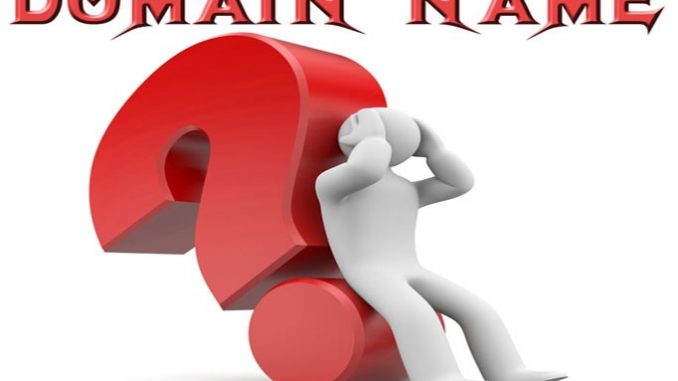 A SEO friendly domain name sounds easy, right? Not so fast my friend! *I borrowed that phrase from ESPN college football host, Lee Corso.* The thing is, the best of the best domain names are already purchased. However, as the days go by, there is always something trending, so the possibilities to register a good SEO domain are good.
So why is a SEO friendly domain name important?
First of all, if you are a business, this is what defines you online. What is more, a good SEO domain adds credibility and it will increase your click-through rate. So what should you do when registering a friendly SEO domain name? Take a look below at our SEO friendly domain name tips.
Use a top level domain extension
Quite simply, hand register or purchase a .com domain name. Your online traffic is more familiar with .com names, and will click on those to find what they need. Now if you are going to hand register a domain name, the .com might already be purchased, so you might have to go with a .net, or purchase that .com domain name from the current owner.
Choose branding domain names
If you want your website to rank high on Google, then you want to choose a brandable domain name. Choosing a brandable domain name should be short, easy to remember, and makes your business stand out. If you have a real estate business, you would want to use your name or the town you live in along with the term "realty". This way you stand out from your competitor.
Choose keyword domains
This is probably one of the most important domain name tips. You will want to choose keywords about your business, product, and or services. However, we will note that Google won't value your keyword domain name as much as a brandable domain name. But, let's stick with our Realty, and Real Estate example. When someone searches for Marlton Realty, the branded companies like Realtor and Zillow will come up first. However, it's good branding and using a good keyword phrase like MarltonRealty.com to show up on page one.
Choose local keyword and branding domains
Here's what we have been saying above in it's own tip. If your business, or service depend on local SEO traffic, read this. Take our example above, MarltonRealty.com. This domain name will target those in "Marlton" searching for "Realty" services. However, to make all of this work, you will need to make sure your website has content that back all of this up.
Don't include hyphens
We want to stress that you should avoid using hyphens in choosing a domain name. When you choose a hyphen filled domain name, it's hard to remember and who's going to type in a hyphen in the Google search bar? Final note, keep it simple and avoid using hyphens in your domain name.
Please use a domain generator when hand registering a domain name
We wrote about this before, 'Domain Name Choosing Tips For Your Business'. Within this article, we wrote that using a domain keyword tool, like DomainIt will give you available domains available for those keywords.
So there you have it, our tips for friendly SEO domain name tips. If you have a comment, let us know on our Facebook page @BrandableDomainGuide.